In case the news has somehow passed you by, Google Reader is taking a permanent vacation starting Monday, July 1. Sad news for those of us who have used and loved it for so long, but despite great hopes, they were not swayed and it's going, going, gone.
If you don't want to miss any posts (I know, I know...I told you it would be sparse around here this summer!), make sure you find another way to follow me besides Google Reader! You still have time to migrate your feeds this weekend, but after Monday you will have to start from scratch and add them in to your new reader one by one.
I've personally been very happy with Feedly. It's very similar to Google Reader and they've fixed some of the issues people were having with it a couple of months ago. I've found it quite user friendly and you can really customize it. Click on the button below to follow me there!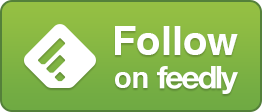 Another option that has attracted many blog readers is Bloglovin'. I am not a fan of the truncated blog post, so I didn't like it quite as much as Feedly, but it's definitely another good option! Click on the button below to follow me there!

You can also keep up by getting an email every time I add a new post!
Subscribe to our mailing list